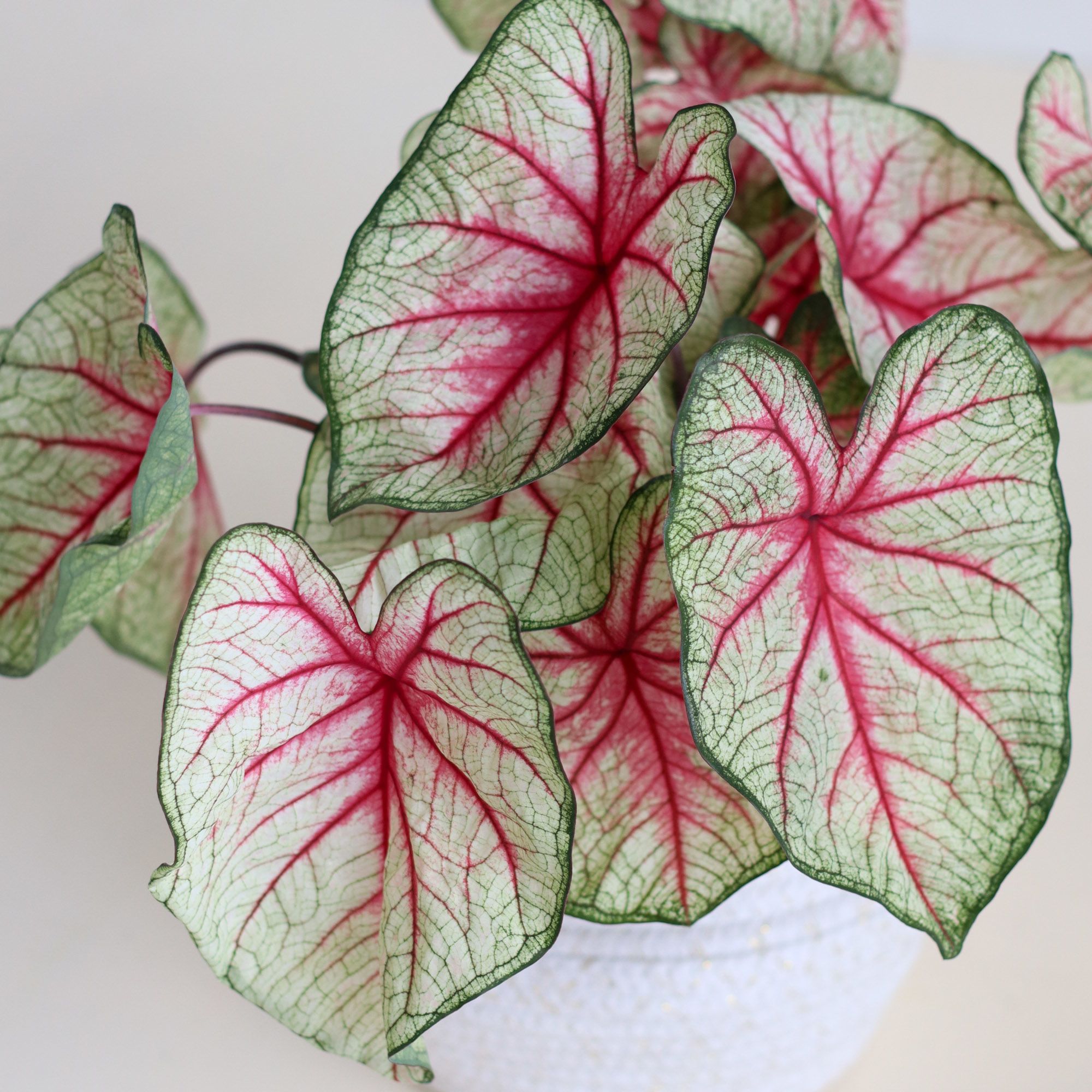 Plant Pal Description
Caladiums are a beautiful, tuberous plant that have a Spring to Autumn growth cycle. They have thin, elephant-shaped ears that are usually dotted with bright colors. The plant is native to South America and almost all are descendants of C. bicolor.
Ideal Conditions
Light
Indirect/Moderate Light
Watering
Evenly moist soil prefers not too dry out by also not to be soggy.
Temperature
70℉+ Prefers warm temperatures with high humidity, no cold tolerance. Mist with water once or twice a week or run a humidifier.
Kids & Pets
All parts of the plant are toxic to dogs and cats and we recommend keeping these out of reach of fur babies and children.
Source: ASPCA